Register For Somatic Success™ Academy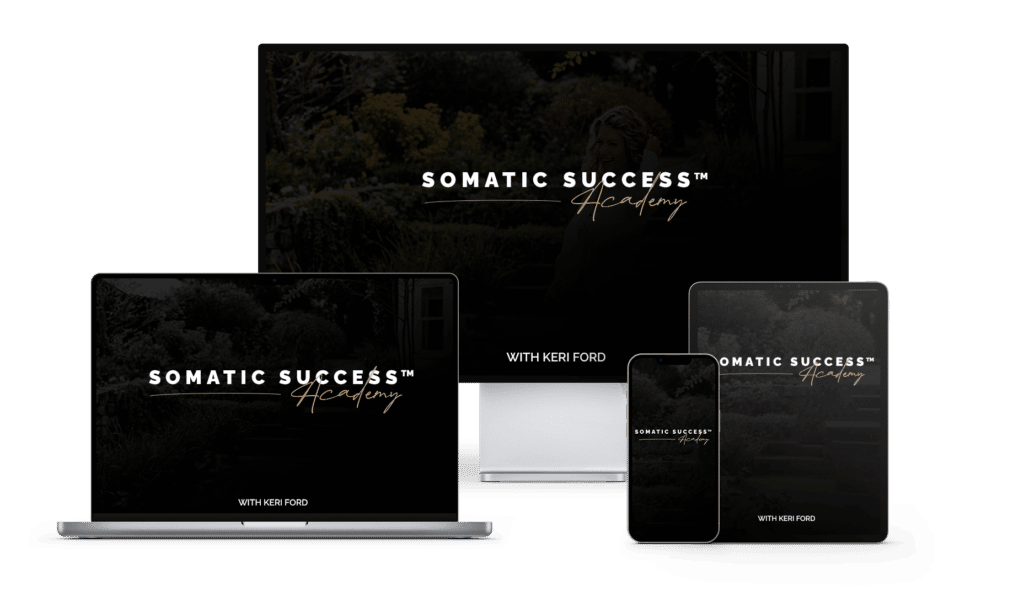 The Somatic Success™ Academy
Inside The Somatic Success™ Academy, we're going to cover...
Melissa M.
CEO & Entrepreneur
"It's like an executive-level training for your nervous system!"
Kimberly O.
CEO & Multiple 7-Figure Business owner
"This is what I've been searching for, but didn't know existed."
Kristy B.
CEO of $30M+ Healthcare Company
"I found clarity, healing and a bold reinforcement for me to be my authentic self."
Register For The Somatic Success™ Academy
The Somatic Success™ Academy: $997